NEW Calphalon PremierTM Space
Saving Cookware stacks smaller to
save you
30% MORE SPACE*

STACKS SMALLER TO
SAVE 30% MORE SPACE*
To make the best meals, you need the right cookware. However, since the kitchen can be the hardest room to keep organized, it may be difficult to find what you need. NEW Calphalon Premier™ Space Saving Cookware stacks neatly and securely, so your cabinets stay organized.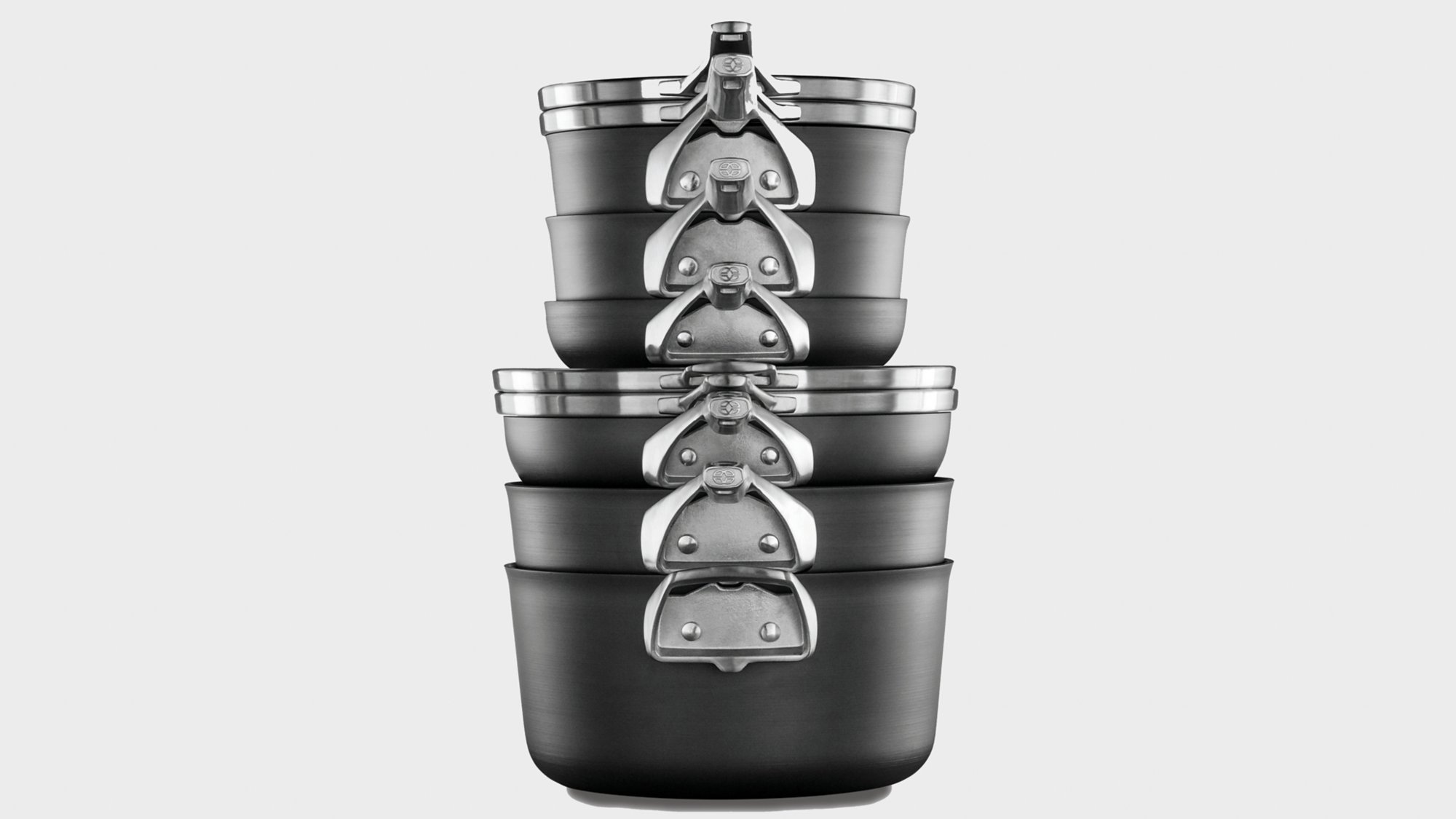 SECURELY STACK
YOUR COOKWARE
The locking features create the ability to securely stack pots and pans, preventing the stack from leaning or tipping.
STORAGE MADE

SIMPLE

Cookware that stacks and nests in any order**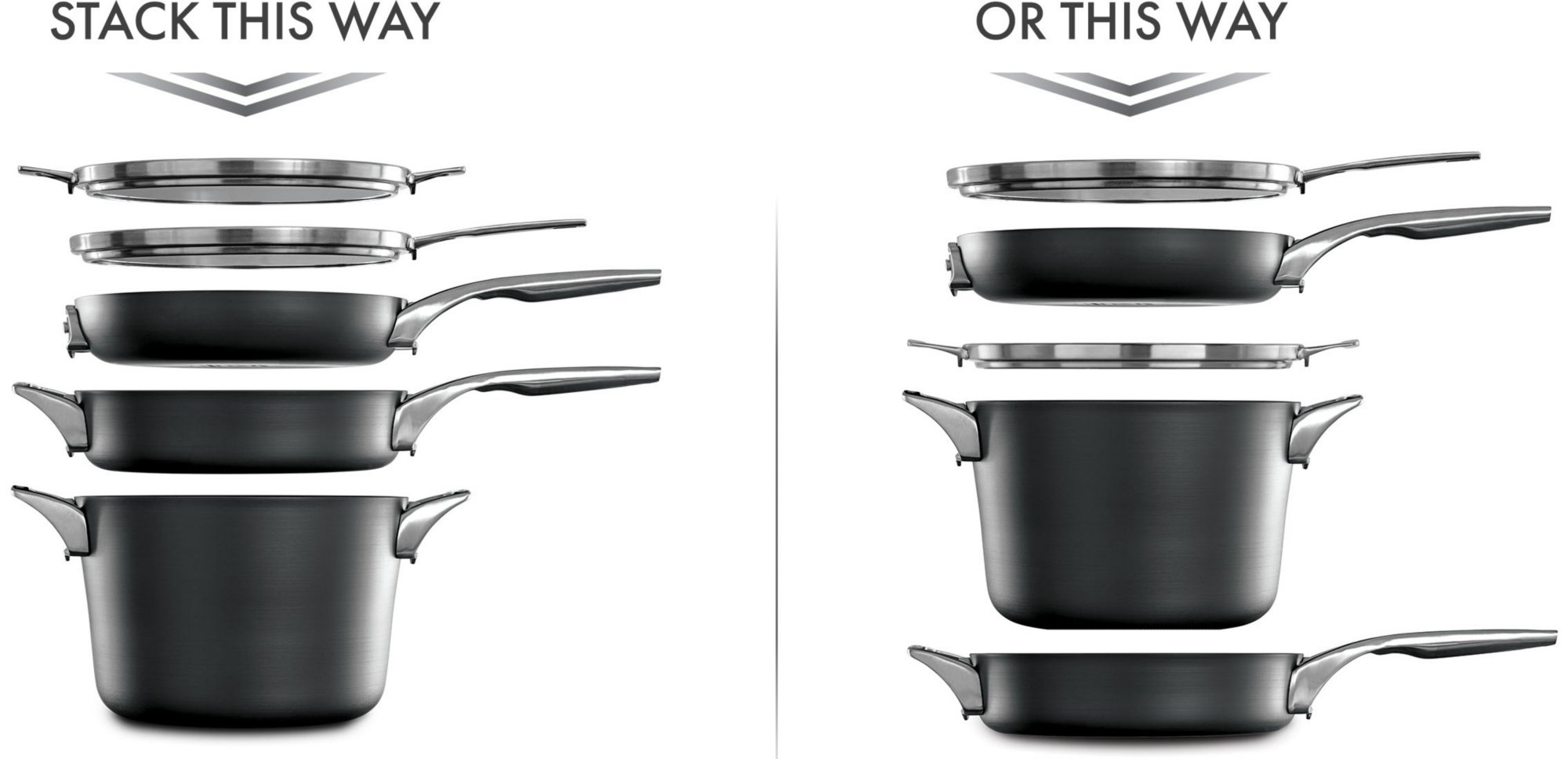 *Average space saved vs. like non-stacking Calphalon® cookware items when stacked with like diameter Premier(TM) Space-Saving items
**Cookware must have same diameter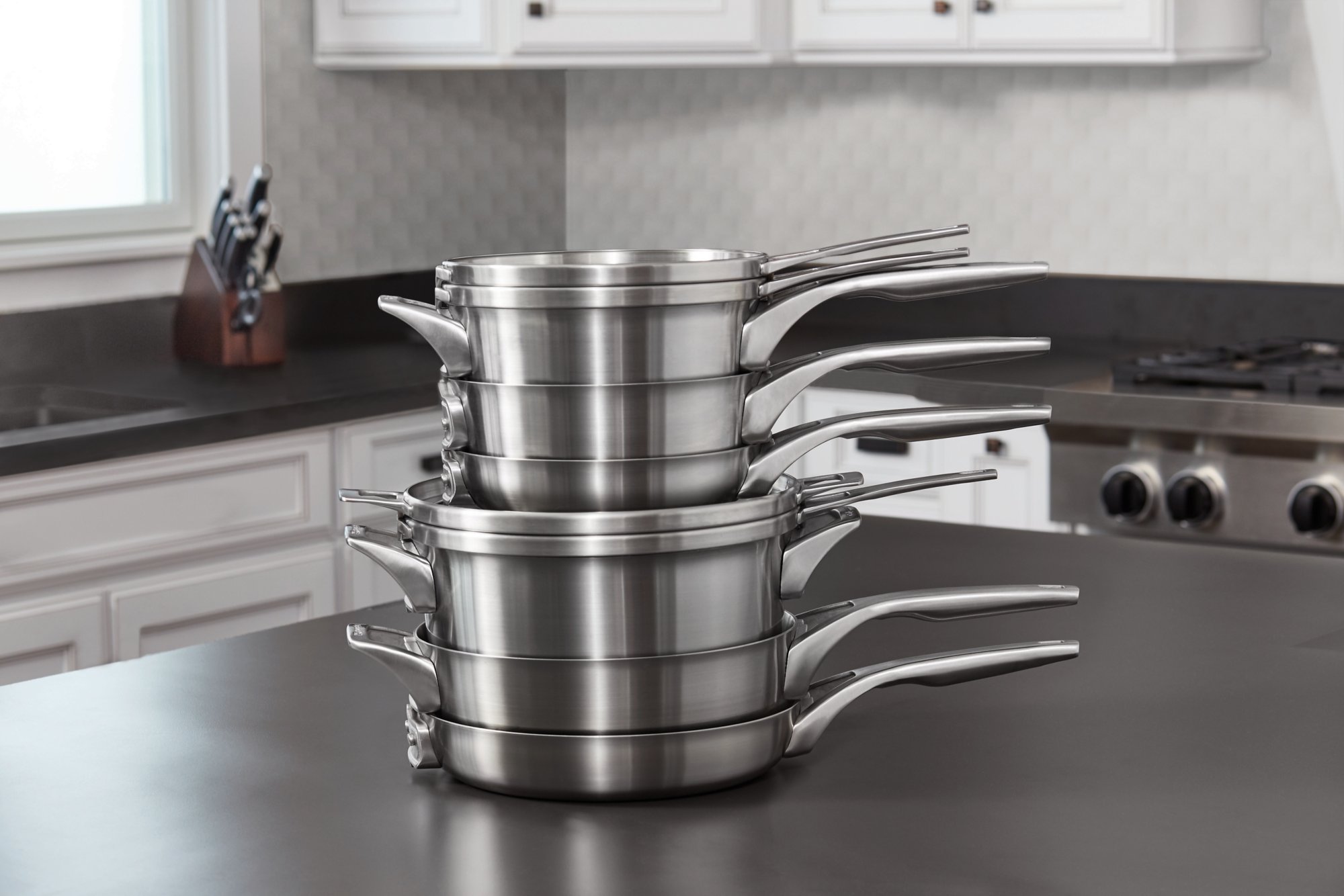 STORAGE MADE SIMPLE
The unique handle design and flat, tempered glass covers allow the cookware to stack and nest in any order.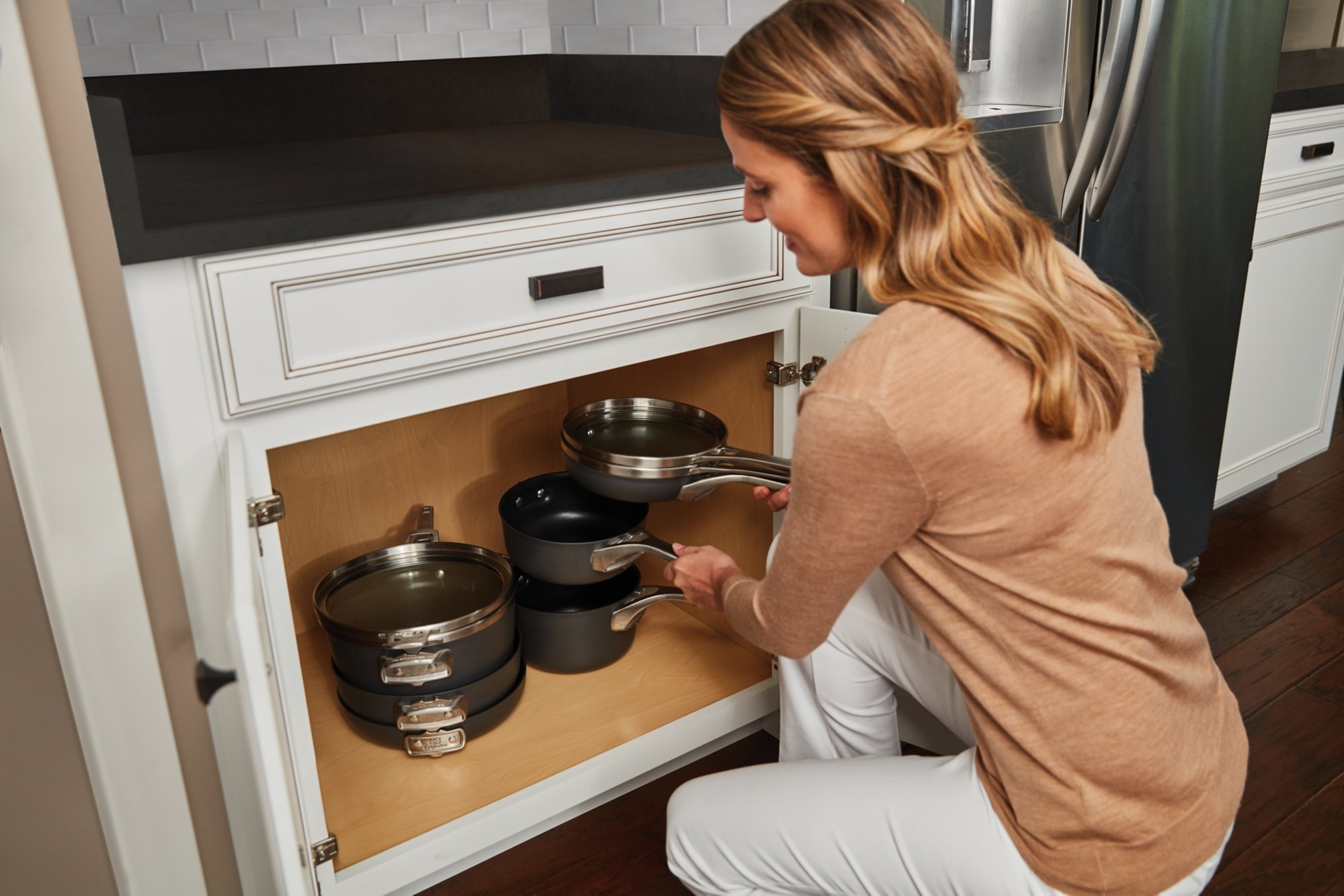 MAXIMIZE SPACE
The Calphalon Premier™ Space Saving cookware stores so conveniently it frees up space in your kitchen, so there's more room for other kitchen essentials.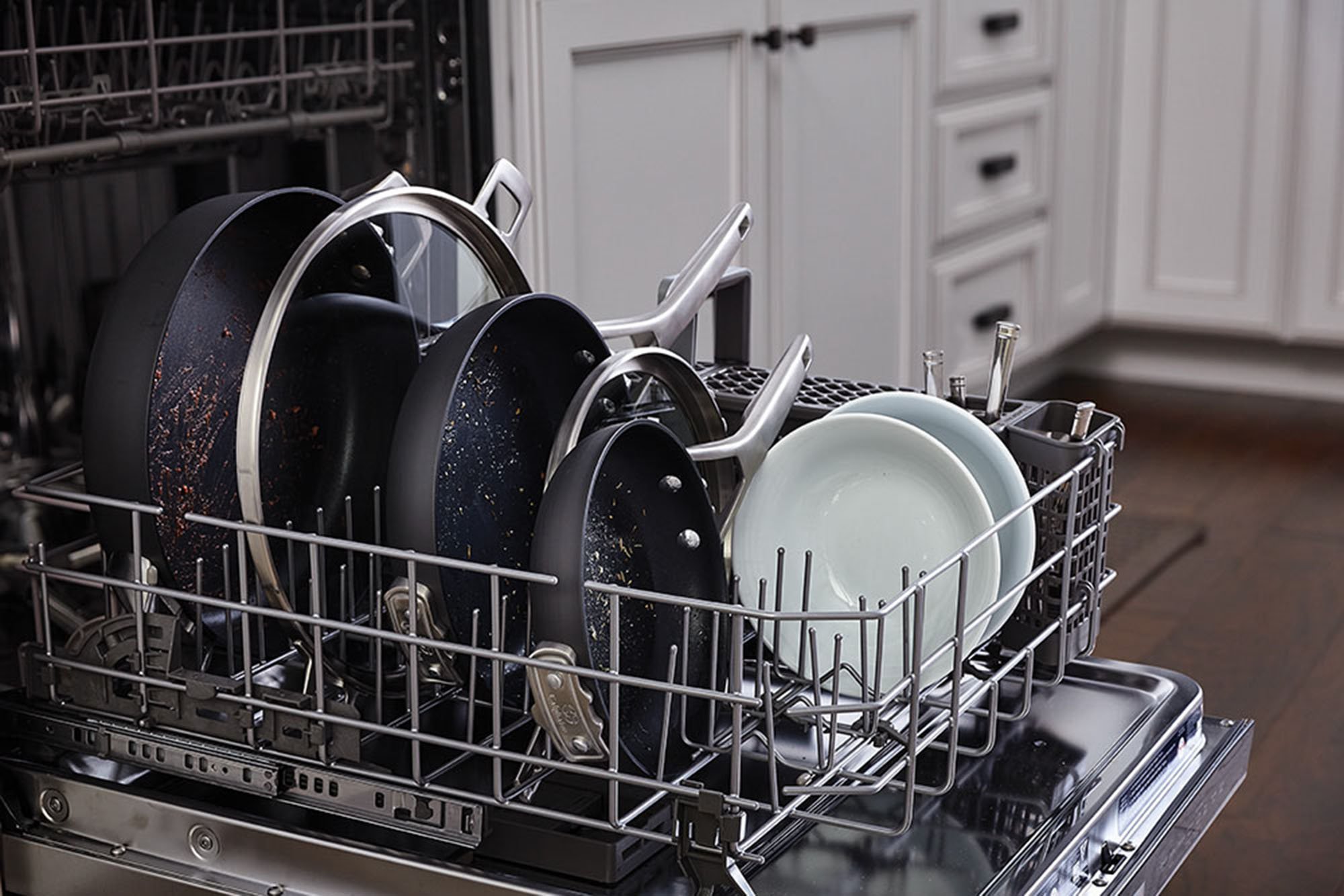 DURABLE CONSTRUCTION
Backed by a full lifetime warranty, both the hard anodized nonstick and stainless steel cookware lines deliver durable cookware that is dishwasher safe and oven safe.