Effectively Clean Your Countertop Appliances
From fresh morning coffee to family dinner, we rely on countertop appliances to make kitchen time easy each day. Your electric cookware will perform its best with these tips for cleaning and care.
Calphalon Special Brew Coffee Maker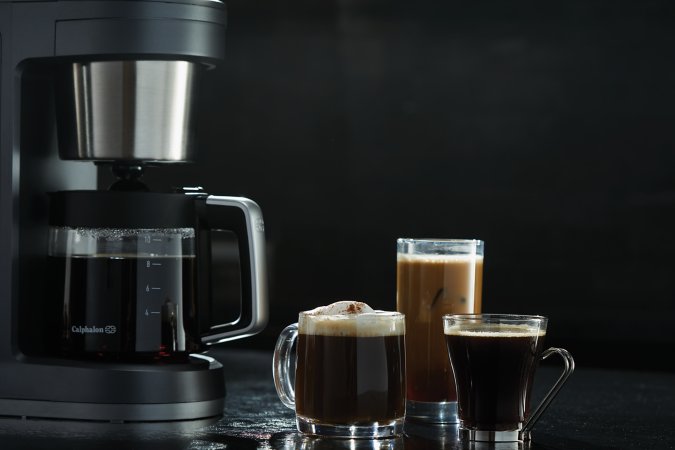 If your morning coffee starts to run thick and sludgy, it may be time to clean your coffee maker.
Unplug your Calphalon Special Brew Coffee Maker
Wipe the exterior with warm, soapy water
Once the outside is cleaned to your liking, fill half of the carafe with equal parts white vinegar and water
Pour the mixture in the reservoir, then run it through your coffee maker
Repeat the same process a few times with clean water
Finish by cleaning your carafe in the dishwasher
Calphalon IntelliCrisp™ Waffle Maker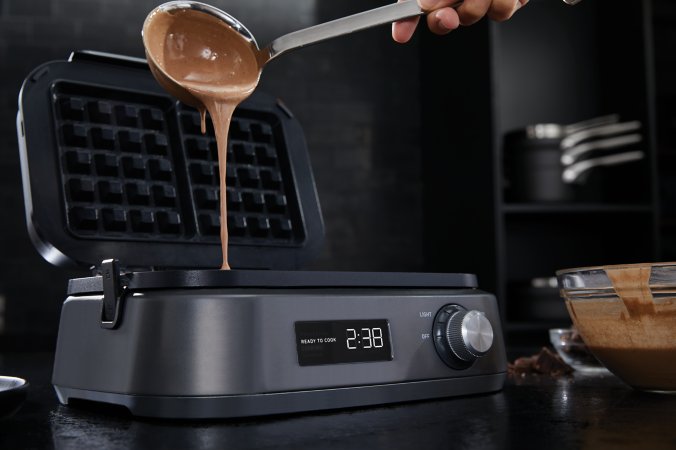 Whether you like to keep your waffle maker seasoned or prefer to wipe it fully clean after each use, keeping your grid clear will produce the perfect waffle every time.
Unplug your Calphalon IntelliCrisp™ Waffle Maker
While your waffle maker is still warm—not hot—brush the grid with a soft plastic brush or wipe it with a paper towel.To preserve the seasoning, avoid washing the grid with water.
To clean it completely, wash the grid with warm soapy water, rinse, and wipe it dry.
Clean the outside with a damp sponge or washcloth and mild dishwashing soap
Calphalon Digital Sauté Slow Cooker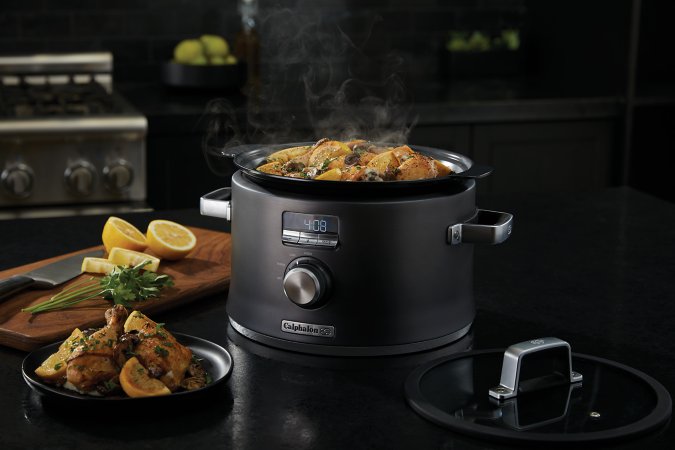 As your slow cooker heats your meal to perfection, it may also be baking in spills and stains.
Unplug your Calphalon Digital Sauté Slow Cooker
Wipe down the exterior with a damp cloth and mild dishwashing soap
Remove the interior basin and scrub it with warm water and baking soda. If you encounter stubborn, baked-in stains, fill the interior with water and a few tablespoons of baking soda. Cook on low for a while, then drain and wash as usual
Clean the interior heating element with a semi-damp cloth. Never submerge this area in water
Calphalon Quartz Heat Countertop Oven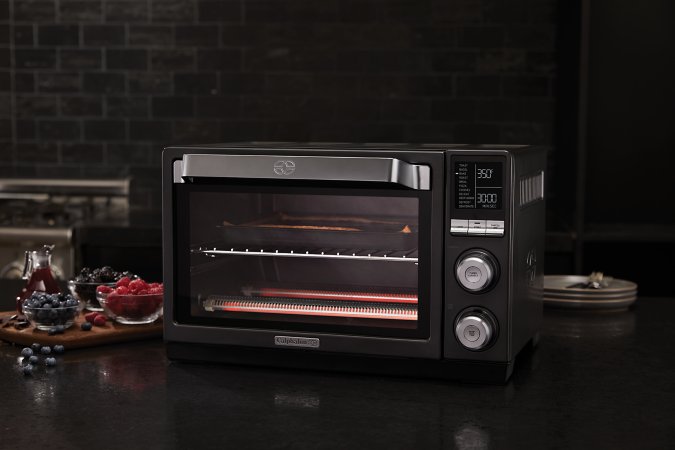 From loose crumbs to melted residues, your toaster oven is prone to everyday messes.
Unplug your Calphalon Quartz Heat Countertop Oven
Remove all the interior elements and wash them with mild dish soap and water
Wipe the exterior of the toaster oven with a damp cloth or sponge
Wipe down the interior of the toaster oven with a damp sponge or washcloth. Avoid getting liquid on the heating element